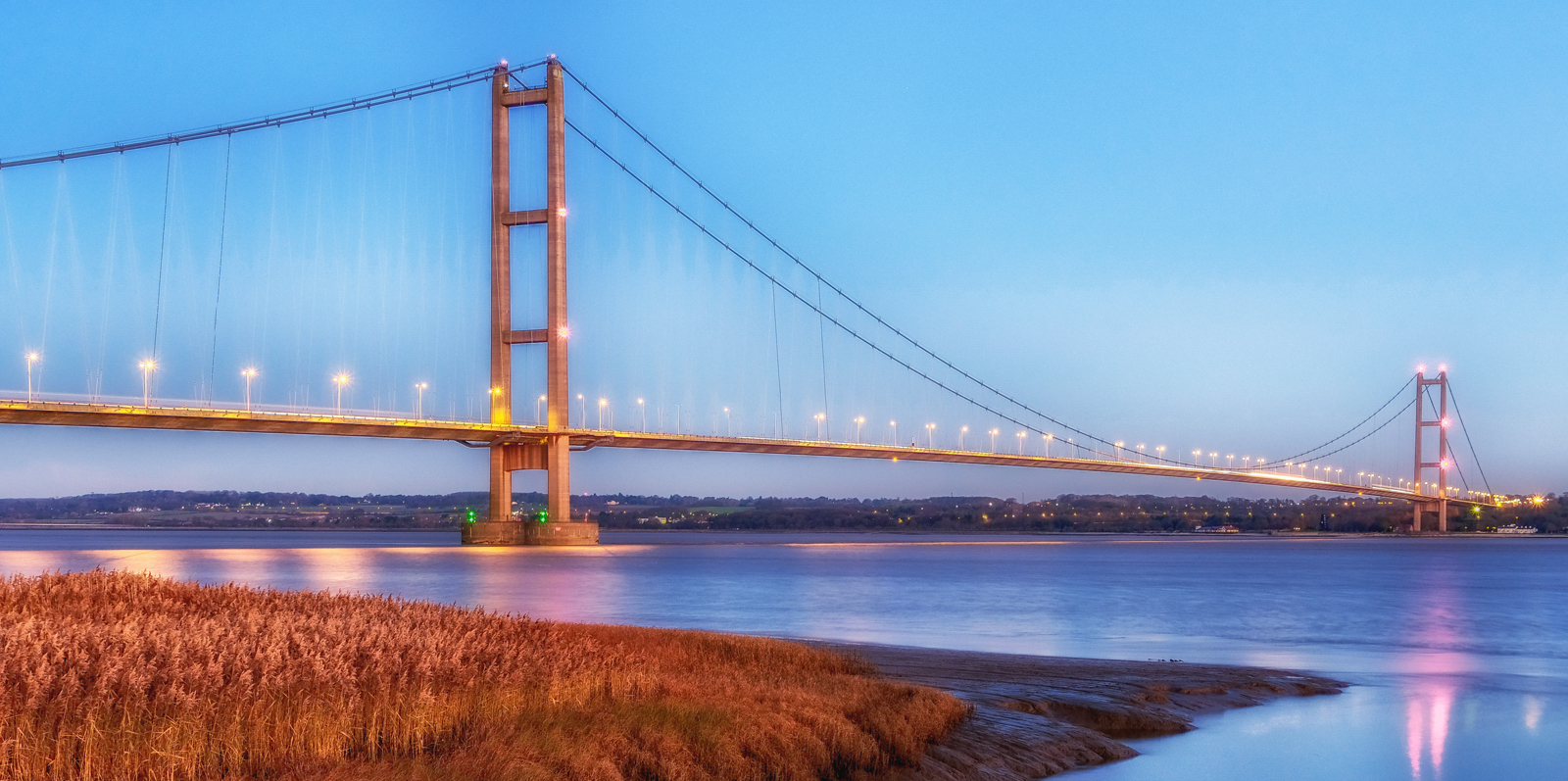 Permanent Position:                Engineering Manager / Senior Engineer
Employer:                                Humber Bridge Board
Location:                                  Hessle, Hull, HU13 0JG
Salary:                                    £ Dependant on experience
Hours of Work:                        37.5 hours per week (Monday to Friday 8am to 4pm)
Benefits:
Local Government Pension Scheme (LGPS)
Life Assurance (as a member of the pension scheme)
Toll concession when commuting to/from work from the South Bank
FANTASTIC OPPORTUNITY AT THE HUMBER BRIDGE.
We have a fantastic opportunity for an experienced individual to work on an engineering icon at the Humber Bridge.
You cannot get this opportunity anywhere else in the UK!
The Humber Bridge is the UK's longest single-span suspension bridge and the eighth longest in the world.  It remains the longest in the world for crossing on foot or by cycle.
Historic England has acknowledged the Humber Bridge as a regional engineering icon with a Grade 1 listed status.
A status given only to buildings of the most exceptional architectural and historic interest.  It combines engineering skill and good design to create a sophisticated structure and a sublime landmark.
Join us as we embark on a journey towards our 40th anniversary.
If you are an Engineering Manager or a Senior Engineer, this is the perfect time for you to consider your next career move.
Our recently refreshed 25-year capital programme provides the opportunity for passionate engineers to work on a range of complex and technically challenging projects.  This includes working on the main suspension bridge, 4 approach bridges and 2.5 miles of dual carriageway together with associated highway infrastructure.
In this hands-on role, you will have the technical responsibility for ensuring the Humber Bridge structures and highway assets are maintained in a safe and serviceable condition.  You will manage a small team and be responsible for project delivery, contract management and health and safety in the engineering team. Click here to see the full job description.
Relevant demonstrable experience in engineering, asset management and project management will be key to your success.
If you are interested in this role and feel that you have the right skills, then please send a full CV together with a covering letter ideally by email to: jobs@humberbridge.co.uk.  Or send by post to: Human Resources Team, The Humber Bridge Board, Administration Building, Ferriby Road, Hessle, HU13 0JG.