The Humber Bridge Board is more than just the Bridge. Please see below for information on our estate, including accessibility and opening times.
---
OFFICES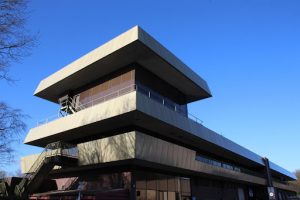 The Humber Bridge offices are located near the bridge itself, on the north bank (note: the offices are not accessible by the public)
Hours of operation: The building is manned by our Control Team 24/7 in order to ensure the smooth running of the Bridge.
The Customer Services department is available via phone, email, or live chat: 8am – 4pm, Monday to Friday (excluding bank holidays).
Customer Services Contact Number: 01482 647161
Customer Services Primary Email Address: admin@humbertag.com
Post Code: HU13 0JG
---
FOOTPATHS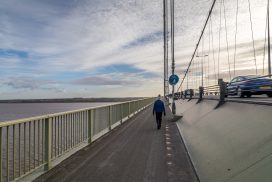 Being the longest bridge which travellers can walk, run, or cycle across, the Humber Bridge has two footpaths.
These are the East and the West footpaths, connecting East Yorkshire to Lincolnshire.
Accessibility: Until further notice, the East footpath is closed.
The West footpath is accessible from 5am until 9pm (Monday to Friday) (6am Saturday and Sunday). Outside of these hours it can only be accessed (for employment purposes) via prior arrangement: contact us.
---
CAR PARK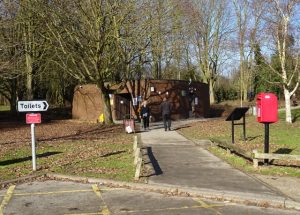 The Humber Bridge has a free car park located near the Country Park in Hessle.
There are also public toilets available.
Post Code: HU13 0LN
---
THE WELLBEING HUB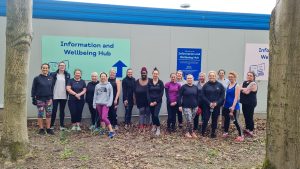 The Wellbeing Hub is situated in the Humber Bridge
Country Park in Hessle. They are there to help reduce the stigma around mental health through non-judgmental support and signposting, and offer a range of sessions and
groups running weekly.
See here for more information.