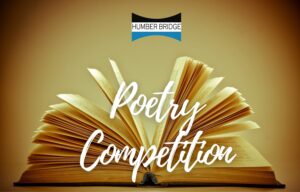 The Humber Bridge Poetry Competition was an opportunity for budding poets to show off their skills with the written word, by creating a short poem which references the Humber Bridge in some way. 
The poem could be anything related to the bridge – maybe you have happy memories of visiting it as a child and now you bring your own children or maybe a family member was part of the construction team and your proud of their involvement, or maybe you just love seeing it as you drive by! However you want to include the bridge is fine…get those creative juices flowing and make sure the poem is 60 words or less. Entries must be submitted by midnight on Wednesday 13th September. 
The winning entry will be selected by a literary judge and the winner's details will be announced on National Poetry Day – 5th October 2023. The judge may select up to two runners up, who will also be announced on the same day.
Winner:
1st Place – David Wilberforce with 'A Lockdown Walk Across The Humber'
David will receive a set of prizes that money can't buy:
A tour for two people (18 years old and above) of the Humber Bridge Towers

The opportunity to audio record their poem which will be featured on the Humber Bridge website

The poem will be accompanied by music./video and accessible to visitors to the Humber Bridge estate via a QR code
Runners up:
2nd Place – Suzanne MacLeod with 'Humber Bridge'
3rd Place – Miriam Moore with 'Prom Night'
Watch this space for the top 3 poems -coming soon…